Devon Meadows is a town in Victoria, Australia, located 50 kilometres south of Melbourne's central business district. Melbourne has a vibrant Indian community, with Indian-born migrants accounting for 3% of the total population. After the end of the White Australia Policy in 1973, the Indian-born community in Victoria grew significantly.
Consequently, a vibrant, intensely colourful world of Indian food gained an ever-increasing fan base in Australia. Let's look at some of the best restaurants that serve Indian Cuisine in Devon Meadows
1. Welcome Indian Restaurant
Cooked to perfection with ethically sourced and organic ingredients, this restaurant promises to serve the best Indian dish in the area. You can customize meals according to your needs ( Vegan, Gluten-free and Nut-free). Choose from a range of Indian dishes ranging from Chilli Chicken to Fish Madras to Kadahi Lamb. Welcome Indian restaurant provides the best dining experience, whether you want to enjoy brunch with your friends, a lunch to celebrate your promotion or a quiet date evening with your partner. When in Devon Meadows, please make sure to visit Welcome Indian Restaurant.
2. Purna Indian Kitchen Restaurant
A humble and affordable restaurant with a delicious meal that will fill not only your stomach but also your heart. It serves lip-smacking Indian cuisine. Vindaloo, Garlic Naan and tandoori Mix Platter are some of the customer's favourites.
3. Ajanta Indian Restaurant
Ajanta Indian Restaurant proudly represents the rich culture of India and the tradition of great Indian hospitality. They create the menu based on the preferences of the customers, and you can request your preference (Mild/Medium/Hot) for your dishes at any time during your visit. They guarantee that you will enjoy the restaurant's food, hospitality, and relaxed atmosphere. They specialize in food packs- super family pack, Express thali pack and lunch pack.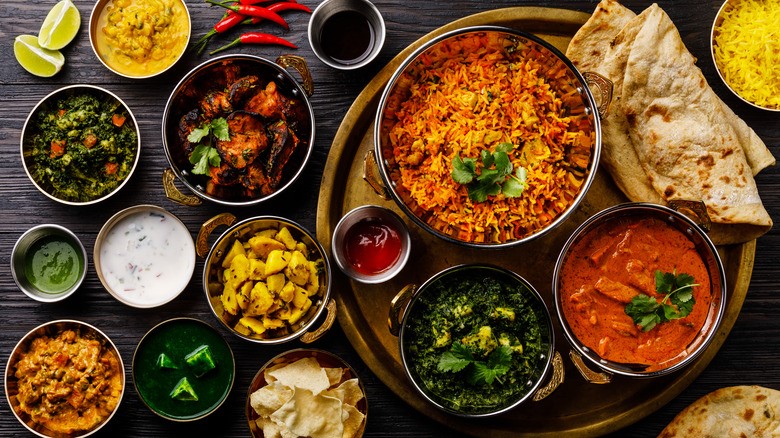 4. Tandoori Garden North Indian Restaurant
Tandoori Garden has been serving a delicious variety of North Indian dishes to curry lovers in the southeastern area since January 2009. Customers can choose between non-vegetarian and vegetarian fare at the restaurant. The restaurant specializes in take-out and delivery orders, and they are always delivered on time. The only drawback is that Tandoori Garden has only up to 20 seats for those who want to dine in. It's better to book your seat before you choose to dine in.
5. Dosa Grill
Are you craving some authentic South Indian dishes? Dosa Grill is the perfect place for you near Devon Meadows. Along with the delicious variety of Dosas, they also serve Idli, Sambar Vada and other South Indian foods.
6. Mr Rawat Bar and Restaurant
Mr Rawat Bar & Restaurant is the place to go in Cranbourne West and the surrounding suburbs, including Devon Meadows, for delicious and authentic Indian cuisine. Mr Rawat Bar & Restaurant can cater to you and your guests for all the events. Be it long lunch, intimate dinner, or private function, their spacious and relaxing restaurant has the right vibe.
So, this was the list of some amazing Indian restaurants located in and near Devon Meadows.
Hope you love our picks! Do let us know which one was your favourite of all!